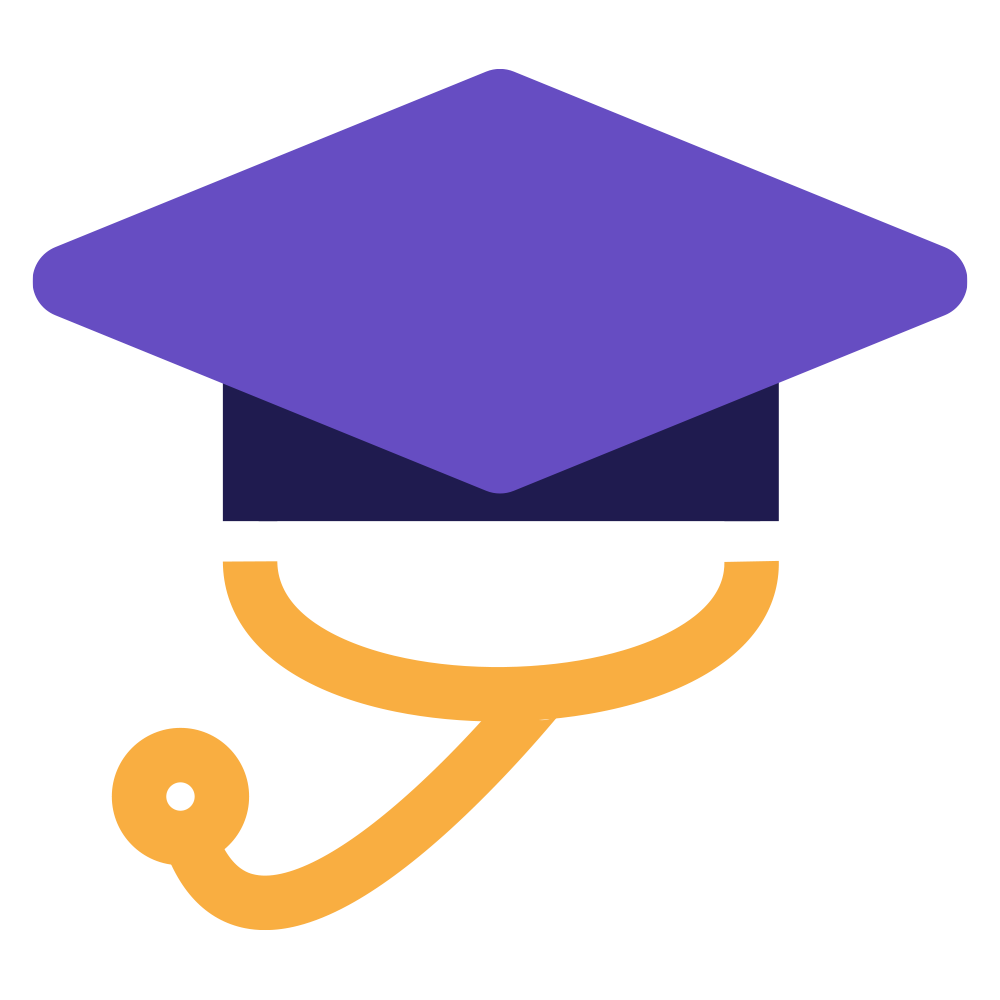 Curriculums exclusive to Home Health Agencies and Mobile Physicians
Comprehensive continuing education unique in the industry.  We train all wound clinicians on your staff to reach the highest levels of wound care delivery whether that be nurses in the home or physicians treating patients in any post-acute care setting.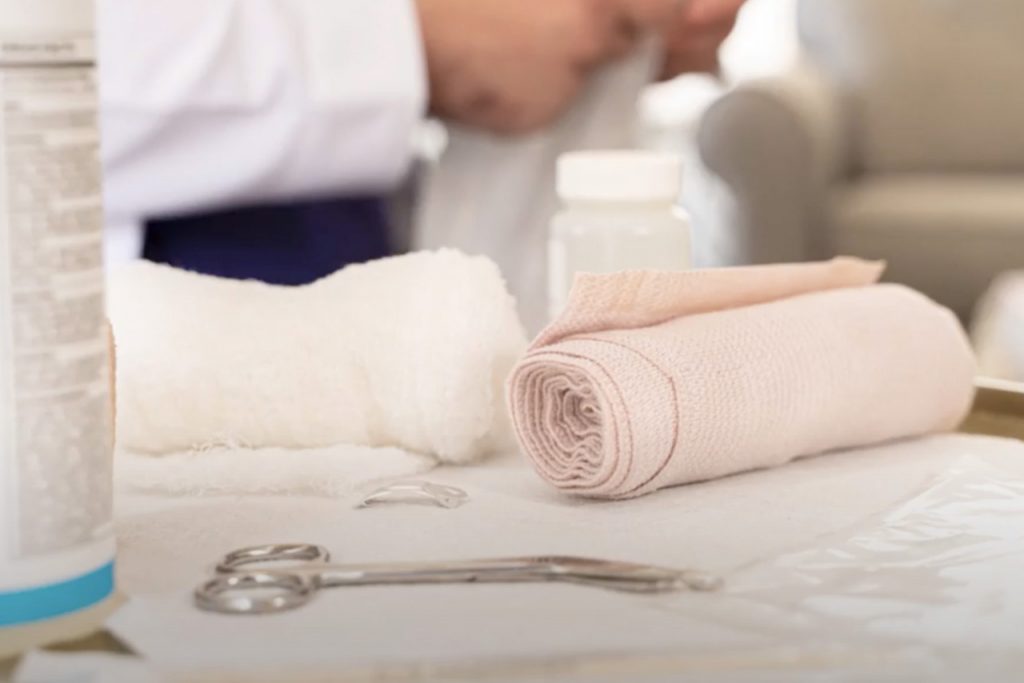 Comprehensive Education
Essential for Wound Care in post-acute care settings
Our consultants work with you to execute four Archangel program elements together in a coordinated and unified program deployment.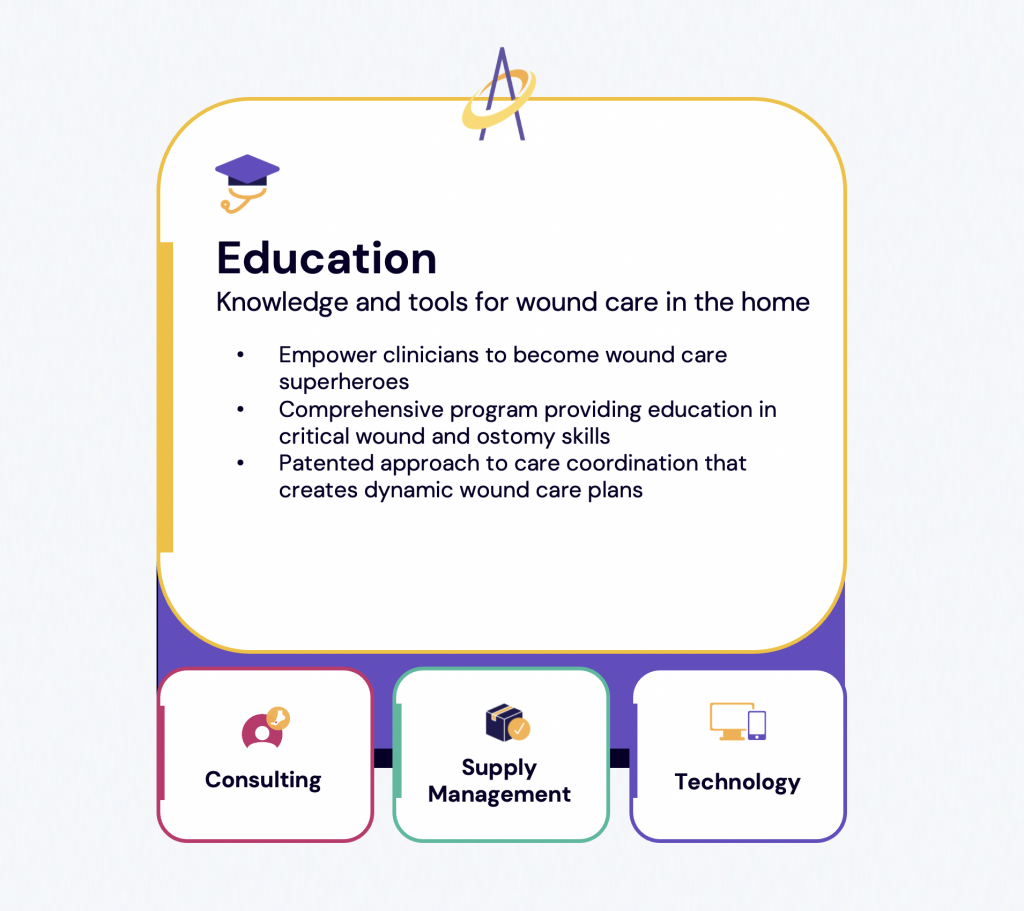 Empowering the
Nurse Superheroes
Our goal is to empower the nurses and physicians to be the wound care superheroes we know they are! At Archangel, we understand that change starts with the clinicians on the front line, doing the physical wound care and evaluation every day. We want to give them the tools and the knowledge to be successful no matter the wound or the environment. As a result, we have created a comprehensive, ten module wound education program that provides education and training in a variety of necessary wound care skills. 
The STEPP Method: A Complete Wound Education Curriculum
Jen Bierhup (RN, WCC, CCM, DAPWCA, FACCWS iRNPA) , Executive VP of Clinical for Archangel, designed a patented and innovative approach to wound evaluation. The aim is to simplify evaluation and charting, while providing a more sophisticated understanding of the early warning signs and symptoms that can stave off more severe complications. Her STEPP© method is recognized as a critical innovation in wound care and has been taught to hundreds of home health nurses across the country. STEPP© provides nurses and physicians in the field with an easy to utilize tool that helps aid in evaluation, assessing and charting wounds effectively.
Three Key areas of wound education Archangel focuses on include:
Ostomy Assessment & Treatment
We also offer customized educational models and in-person classes with our expert trained wound care education staff.
Contact us today to find out how we can help get your team started on the Archangel Education Program.